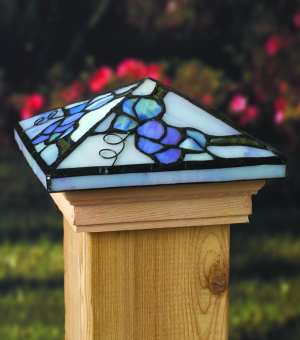 Homes come in many architectural styles, shapes and sizes. When putting an addition onto your house, matching your home's look is essential. Our fence post caps come in a variety of shapes, dimensions, designs and colors, from a classic mission style to ornate pineapple finials. In addition to providing beauty, these tops serve an important function: They will protect your posts from drying out under a blazing sun, as well as prevent rotting caused by rain and melting snow seeping into the wood.
Whether you need a wood or metal top or even a unique polyurethane cover crafted to simulate dry stacked stone, our products can match the look of your home. In addition to making your outdoor space last longer, some of these covers come equipped for illumination. Our post cap lights can provide a soft glow using low volt or solar power. These tops come in classic and modern designs.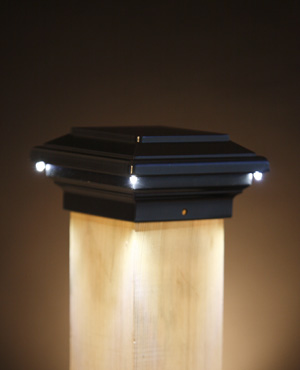 Light can create a mood as well as simply allow someone to see where they are going. Whether in antique bronze, stainless steel or white finishes, our post cap lights add ambience and class to any home's design. Bulbs twinkling through mottled glass create the look of an old-fashioned glass lantern. When light shines through the Highpoint Mt. Evans fence post caps with their hammered overhanging roof design and honey-swirled glass, the feel of a cozy log cabin with a warming fire in the fireplace is conveyed. Zenith Ball Top models have ribbed glass with a lighted ball top for a feeling of formal elegance. Browse this site for the products to create the right mood and look and add distinction to your home.
More Information: