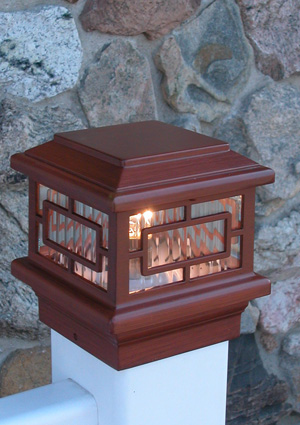 When looking to sell a house, improvements such as deck patio lighting can add to the value of your home and increase the dollar amount of the bids that come in. Sometimes people remodel a bathroom or replace tile countertops with granite. But smaller and less costly projects can go a long way.
Add outdoor deck lighting to your home and landscape. The elegant touche of soft paths of illumination will put your home over the top with buyers. Browse our selection of outdoor deck lights, including ones for posts, steps and garden beds. This affordable and easily done special touch will showcase your construction, highlight your foliage and impress buyers.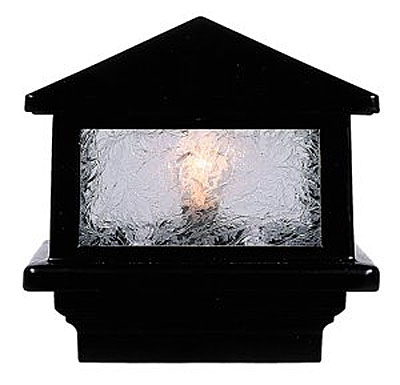 An outdoor patio or platform is a great place to relax and watch the sunset or just take a lazy nap. But when night falls, you need to safely see where you're going.
Whether you've got a tropical beach condo or a mountain cabin retreat, our huge selection of top quality outdoor deck lighting can fit your needs. We carry an array of products including post covers and sconces, as well as models for railings and steps in many sizes, shapes and colors, combining form and function. These outdoor deck lights provide the illumination you need with soft glowing style, and without shining a spotlight into your neighbor's bedroom window.
Browse the modern designs as well as the traditional styles we have in stock. All are made of durable, reliable materials that will stand up to the elements and maintain their beauty.
More Information: